Getting there!
About 2 weeks to go and so busy with millions things on top of the organization. Well, to say the truth, I'm very far behind with the organization itself and with the readings I thought to do before leaving. Let's see what I'll be able to do
A BIG thanks to all of you who donated already, we reached almost 1000 euro, great stuff!
As I mentioned before, it's not been easy to choose a NGO to go with.
I was totally blind on this, I had no clue where to start from. And of course Google helped a bit.
1) First of all, I started getting one I could trust. I've contacted more than 50 different ones, asking a lot of feedback around, doing a lot of networking.
2) On the other hand, it looks like for some of them organizing volunteering abroad is a sort of business also if registered as a charity. Initially (and still now) I was shocked when, getting an answer from some associations: they asked for so much money for volunteering. I'm fine in contributing with some offers, but asking up to $1200 per week it looks really too much. I never had a holiday when I spent so much.
OK, it covered insurance, accommodations, food, assistance.
– You can get a good health insurance for €60-80 max.
– Accommodation and food cost something like $4-10 a day (in Uganda, but it's the same in a lot of African countries if not less.)
– You get assistance from the local NGO anyway.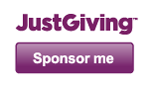 All normally exclude flights, visa, vaccinations you have to take care on your own.
The $1200 per week was the very high limit (probably targeting quite reach college students who would like to put something "cool" on the CV), but the average was something like €300-500 per week.
-ohh, sipping some good limoncello while writing!
–
I ended up with 3-5 "finalists".
3) Of course I needed to go with a NGO that had availability for the period I can and where I could do something useful for them (and interesting for me. If you do something you like, simply you do it better.)
So Soft Power Education is going to be the one.
The entire selection process took me nearly 2.5 months but I ended up being very last minute.
I found a relatively cheap flight with Turkish Airlines (about €630 return) and did the necessary vaccinations (about €160).
Malaron (malaria pills) is very expensive, but it looks like being the one with less side effects.
Visa will cost $50 and it's very easy to get (after landing, at the airport).
Again, all money raised will go to Soft Power Education and won't be used for the expenses listed above.
Trying to get sorted with the photographic gear now (I need to travel light!), a very important topic to be discussed separately! 😉
PS: All donations will go to the charity and of course are NOT going to cover any of my personal costs like flights, accommodation, vaccinations and visa.